Bluegrass Gospel by the Lindblom Family
An exciting 6-piece bluegrass band from Southeast Georgia!
Headin' Home Bluegrass is a family band from Bloomingdale, GA (near Savannah) that provides bluegrass and bluegrass gospel music for festivals, church functions, fundraisers, receptions, and private events. We perform uplifting, family-style bluegrass from traditional favorites and toe-tapping instrumentals to exciting new originals. The six-piece bluegrass band is comprised of award-winning instrumentalists on banjo, mandolin, guitar, dobro, fiddle, and bass; featuring fresh young musicianship, blazing fast picking, and tight family vocal harmonies. Our band placed semi-finalists in the 2020 SPBGMA International Band Competition in Nashville, TN. We are Headin' Home... Bluegrass with a destiny!
Our band name, "Headin' Home," is a representation of our main goal as a family... striving closer toward Jesus Christ and the eternal destiny of living with Him! We each have an eternal destiny, and we only have this lifetime to choose what that will be. Our prayer is that their music would cause each listener to consider their eternal destiny and choose Heaven!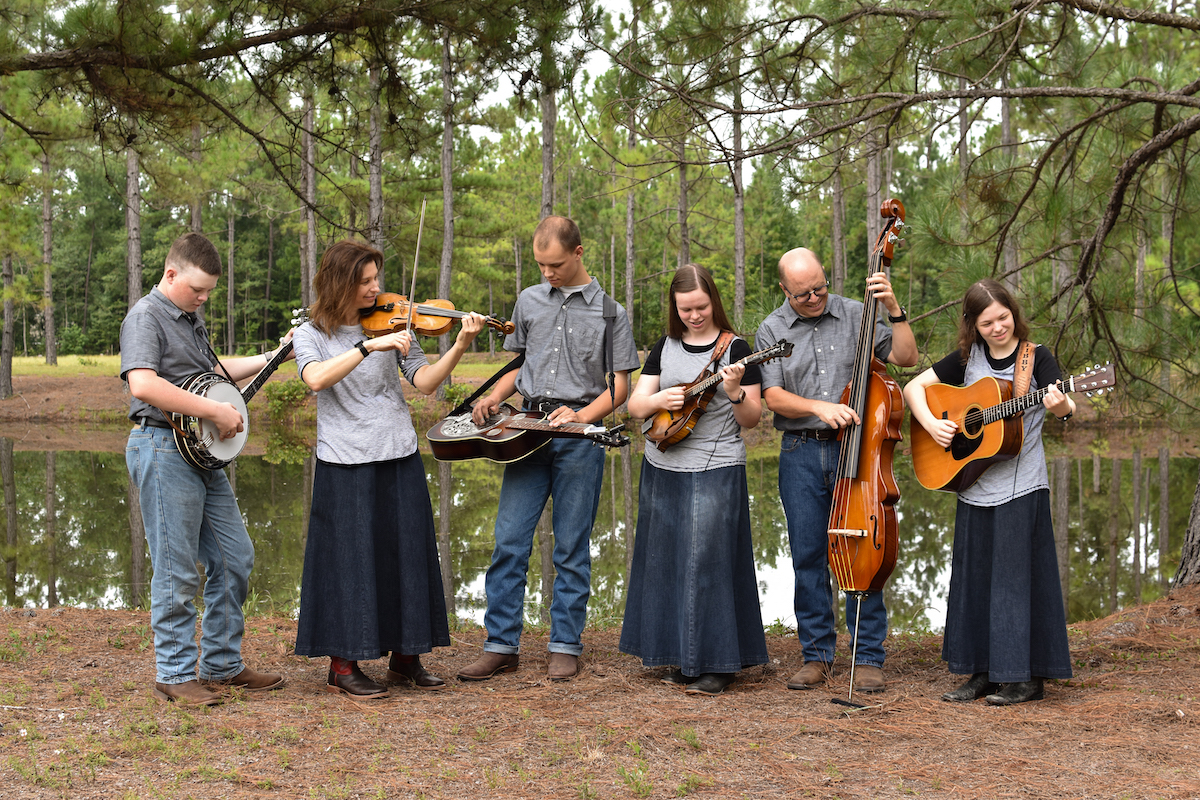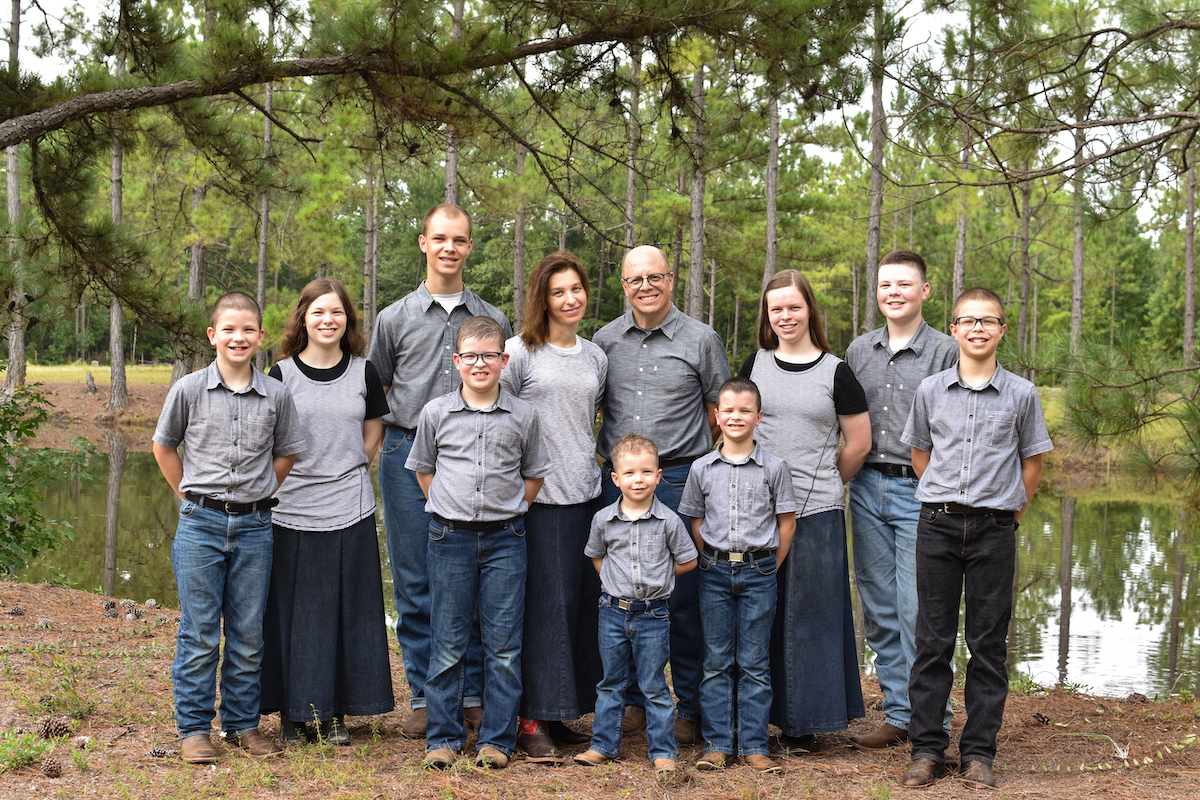 ---
The Band:
We are the Lindblom family, a family of eleven. The bluegrass band is comprised of the six oldest members of the family! We perform traditional bluegrass and bluegrass gospel music. You'll hear banjo, guitar, mandolin, fiddle, dobro, bass, and family-style vocals and harmonies. Read on to learn a little more about each member of Headin' Home!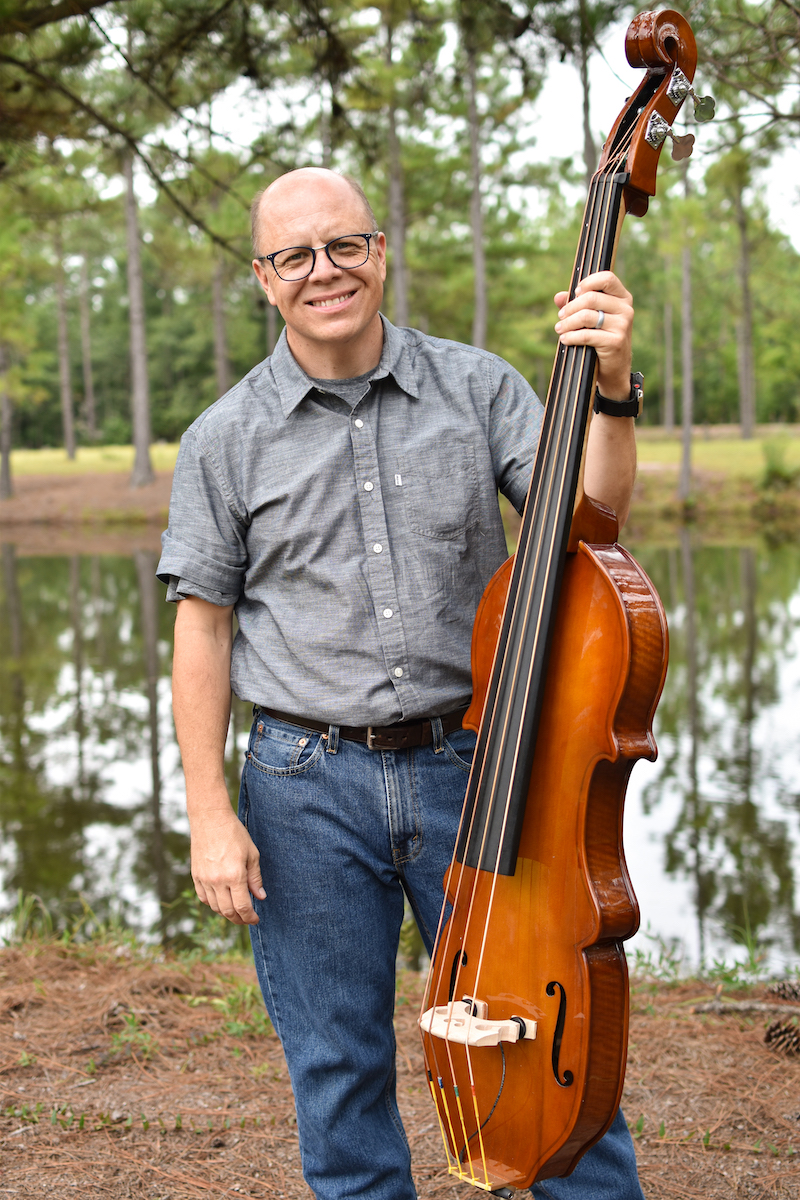 Jon Lindblom - Upright Bass, Lead/Harmony Vocals
Jon, dad, plays the upright bass. He also sings lead and harmony vocals. He is a piano technician by trade, and tunes, moves, and services pianos for a living. His business is 88 Keys Piano. He is an amazing leader to our family and we are so blessed by his godly vision and passion for our ministry.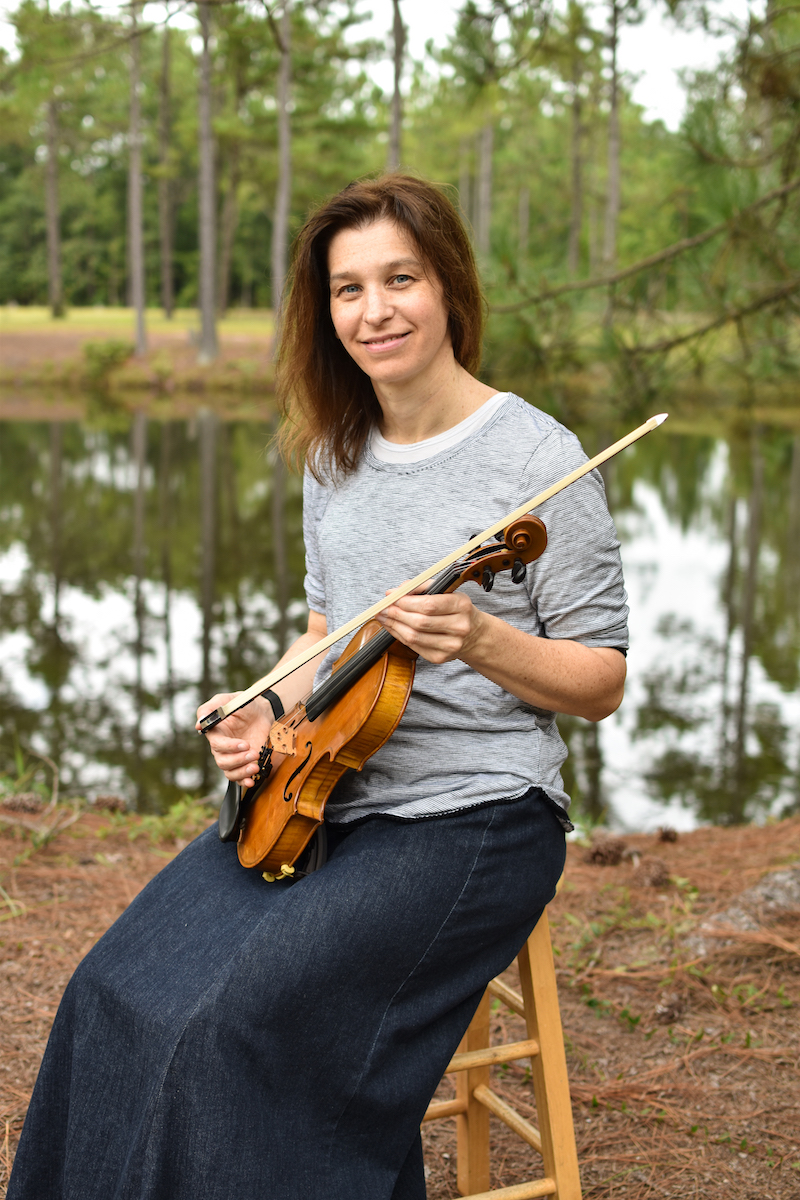 Marina Lindblom - Fiddle
Marina, mom, plays fiddle. She also writes original songs for the band. She placed in the top 4 in the state at the 2019 GA State Fiddlers Convention! Marina homeschools her nine children, having already graduated the oldest two. She is a licensed Kindermusik educator and teaches classes for children ages 0-7 in a studio off of her home. Marina's greatest desire is to point others toward Christ, and we appreciate her humble focus on glorifying God in all aspects of life.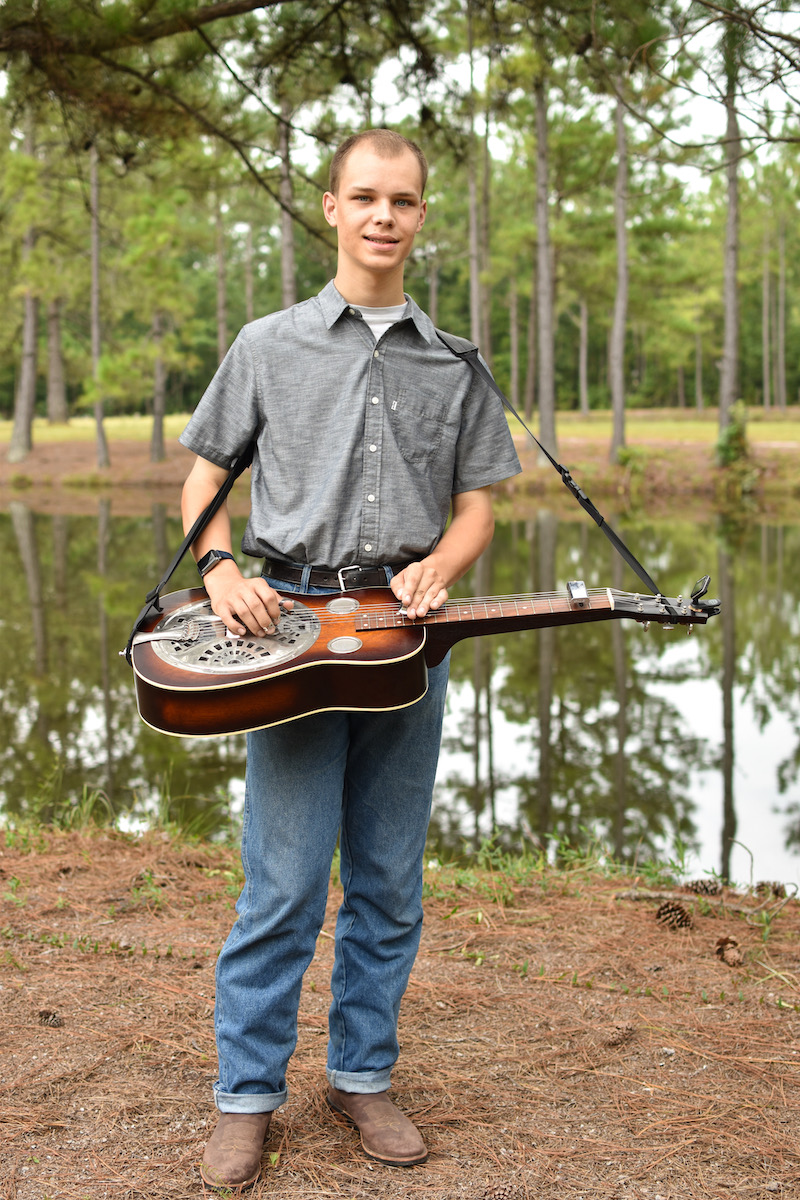 Luke Lindblom - Dobro, Bass Vocals
Luke is our resophonic guitar (dobro) player. He also sings bass vocals, and plays banjo in some songs. Twenty-one years old, he is studying with Mike Witcher and Andy Hall. Luke is a certified piano technician and works for the family business, 88 Keys Piano. We appreciate his work ethic and dedication to whatever he puts his hand to do, and his great example of incredibly generous character.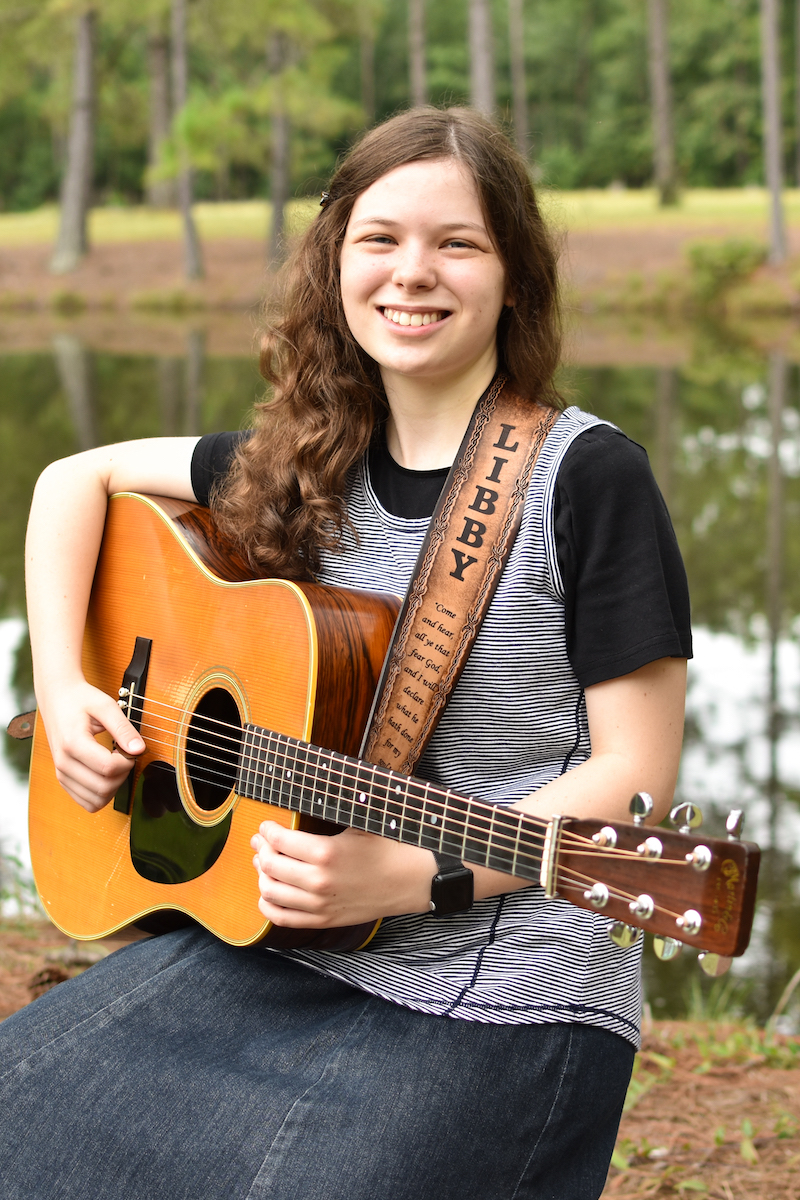 Libby Lindblom - Guitar, Lead/Harmony Vocals
Libby plays acoustic bluegrass guitar. Nineteen years old, she is studying with Bryan Sutton and Jake Workman. She sings lead and harmony vocals and also writes many of our originals. She teaches children's piano and guitar lessons as well as Kindermusik classes. Libby also enjoys writing Christian stories and creating iMessage sticker apps. She recently published the first bluegrass stickers on the Apple App Store, and was featured in this June 2019 article on BluegrassToday.com! Libby's highest goal is to always use the gifts God has given her to bring joy, hope, and salvation to other people.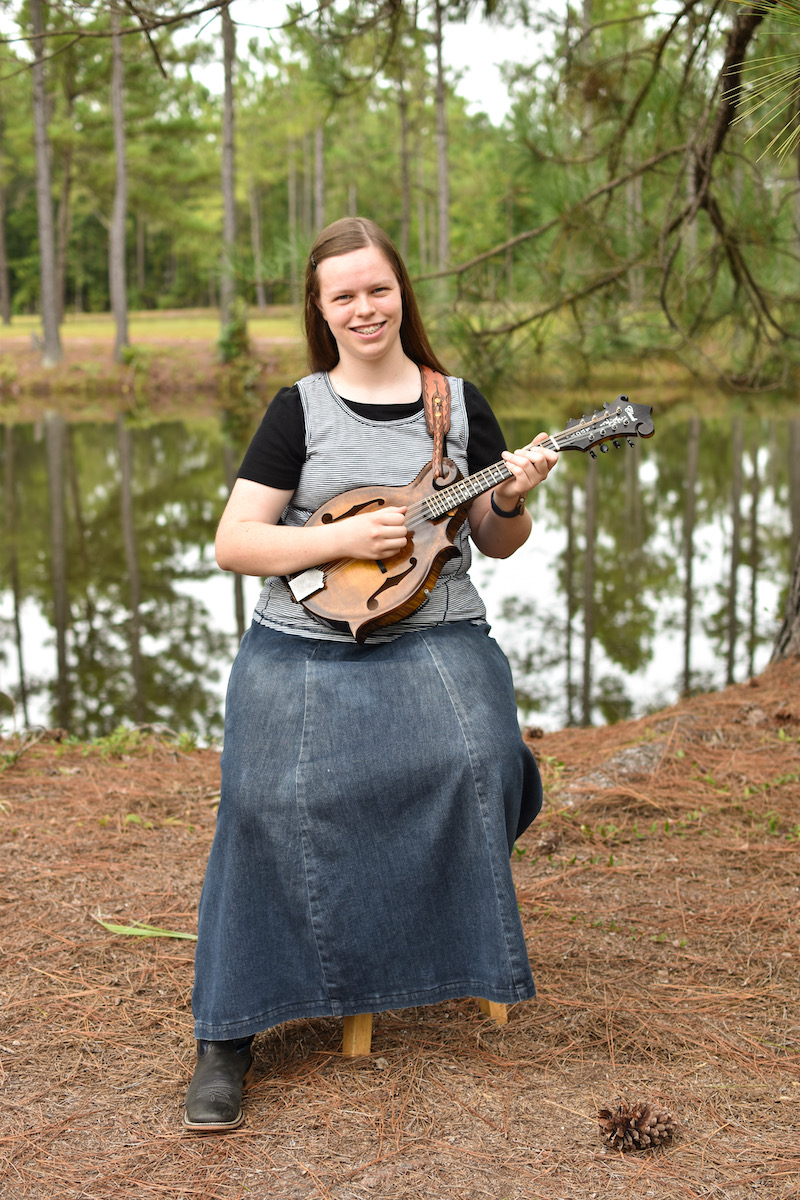 Lucy Lindblom - Mandolin, Lead/Harmony Vocals
Lucy plays the mandolin. She is eighteen years old and also sings lead and harmony vocals. She is studying with Mike Marshall and Jake Workman. Lucy loves her handmade mandolin which was built by Doug Clark in Canton, NC. In her spare time, she teaches children's piano, violin, and ukulele lessons. We appreciate how Lucy loves spending time with her family, lending a helping hand, and selflessly giving from her heart to bless others.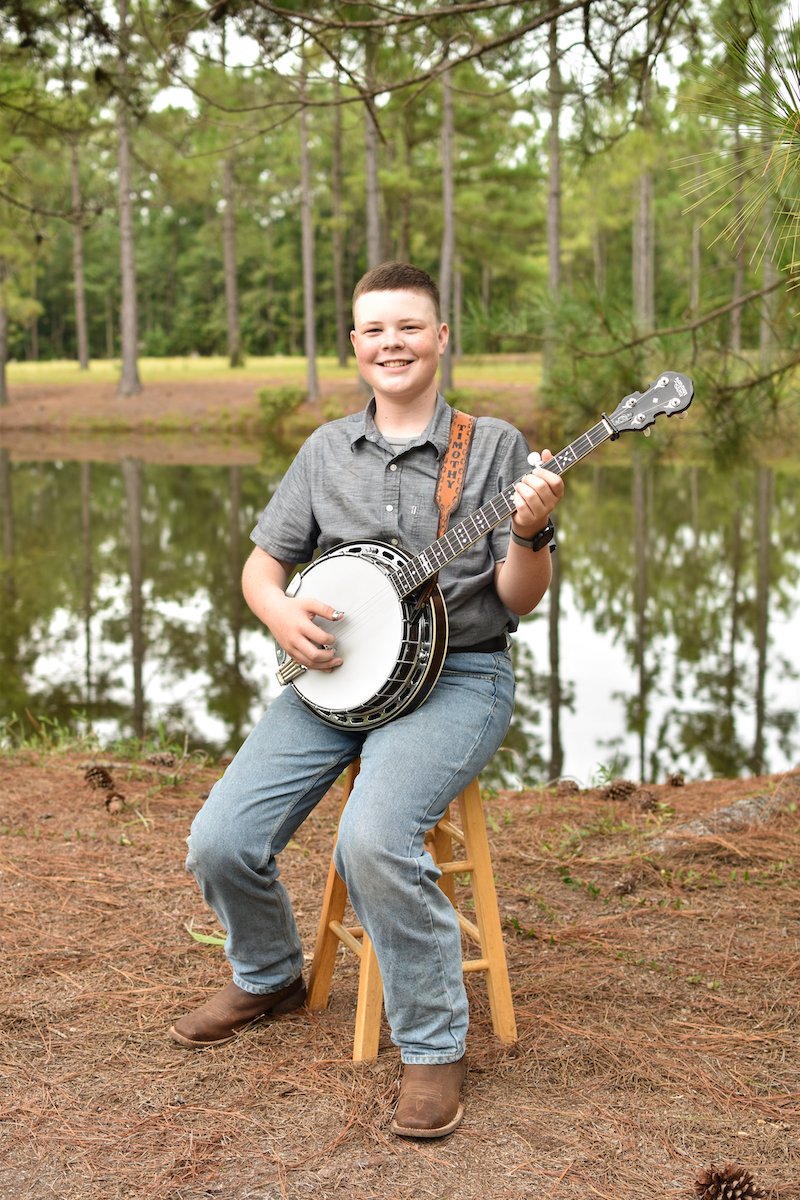 Timothy Lindblom - Banjo
Timothy is our banjo player. He is sixteen years old and studies with Noam Pikelny and Jake Workman. He is enjoying his new Featherlite™️ Performance Banjo, which was hand-built by Randy Wood in 2019! Timothy is the only T in our family of L's! He is a blessing to our family in countless ways, and we especially appreciate his faithfulness to spend time in God's Word every morning.
---
The "Junior Band":
We've got a whole new band up-and-coming! Our five little brothers are all learning bluegrass and even have a little band of their own, which always steals the show! Enjoy meeting the "extra members" of Headin' Home! 🙂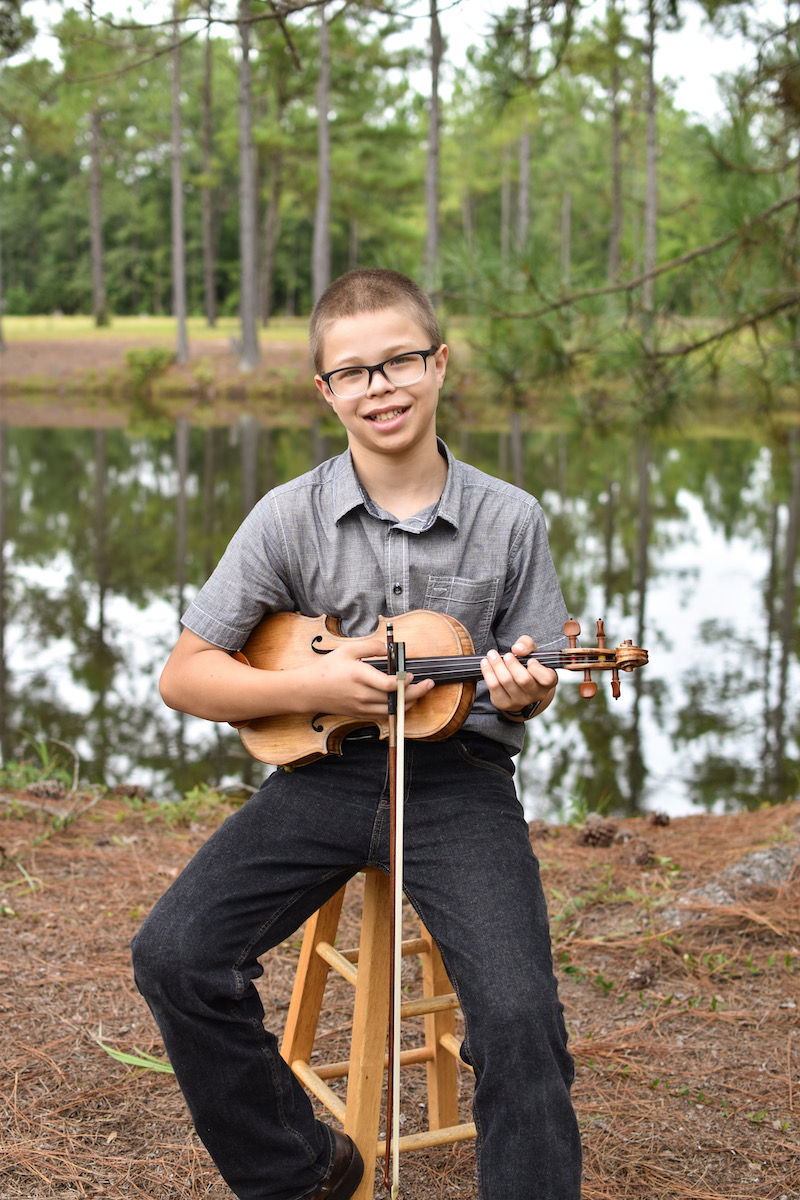 Linus Lindblom - 14
Linus plays the fiddle, guitar, and piano and works hard on picking up every bluegrass tune he can! He loves his beautiful handmade violin, which his dad meticulously built for him in fall 2018! We are blessed daily by Linus's cheerful attitude and kind thoughtfulness to his family.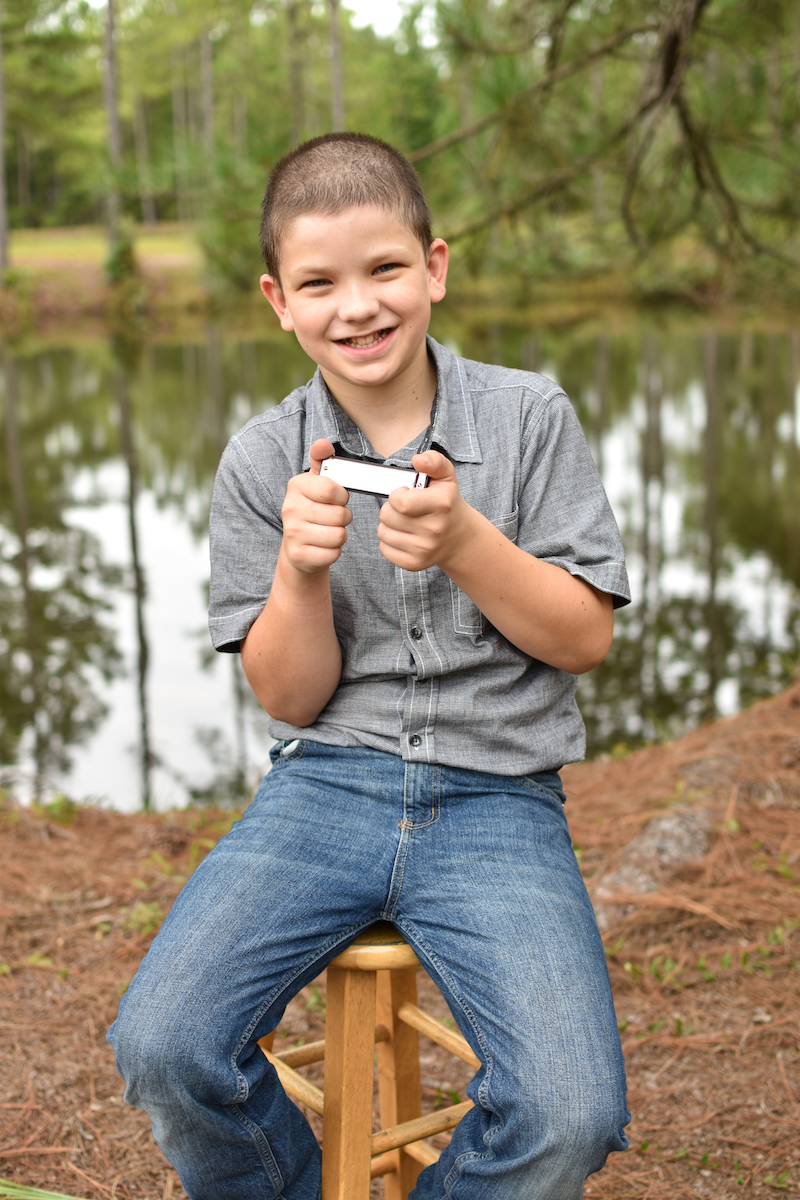 Logan Lindblom - 12
Logan is learning harmonica, piano, and fiddle! Whenever he has any free time, he'll be helping someone with a project outdoors. Logan also helps with our sound setup and teardown, and is a strong helper when it comes to loading and unloading the bus. Logan's enthusiasm to serve others is a blessing to everyone he meets!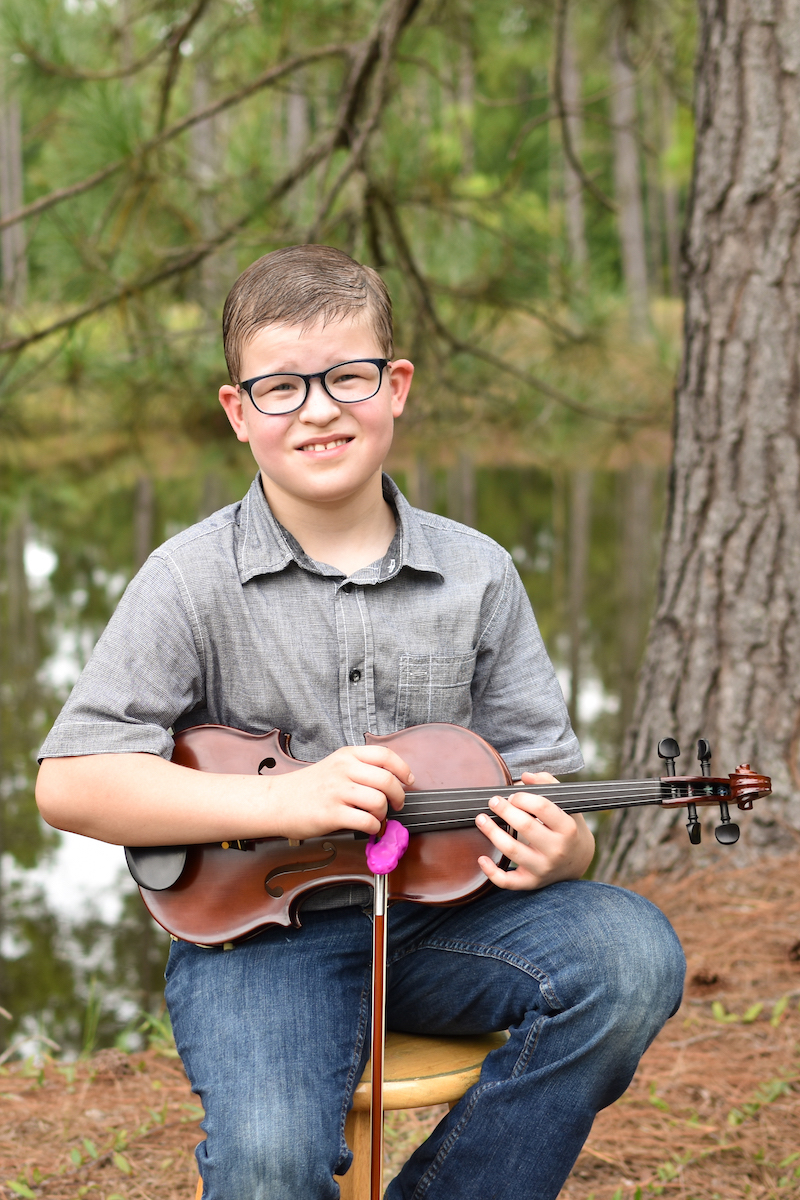 Liam Lindblom - 10
Liam is excitedly learning the fiddle and piano! He cheerfully helps carry our heavy instruments and equipment wherever we go. Liam enjoys drawing, riding his bike, and playing games with his brothers. Liam loves having two little brothers and takes lots of time to play with them and make them feel special.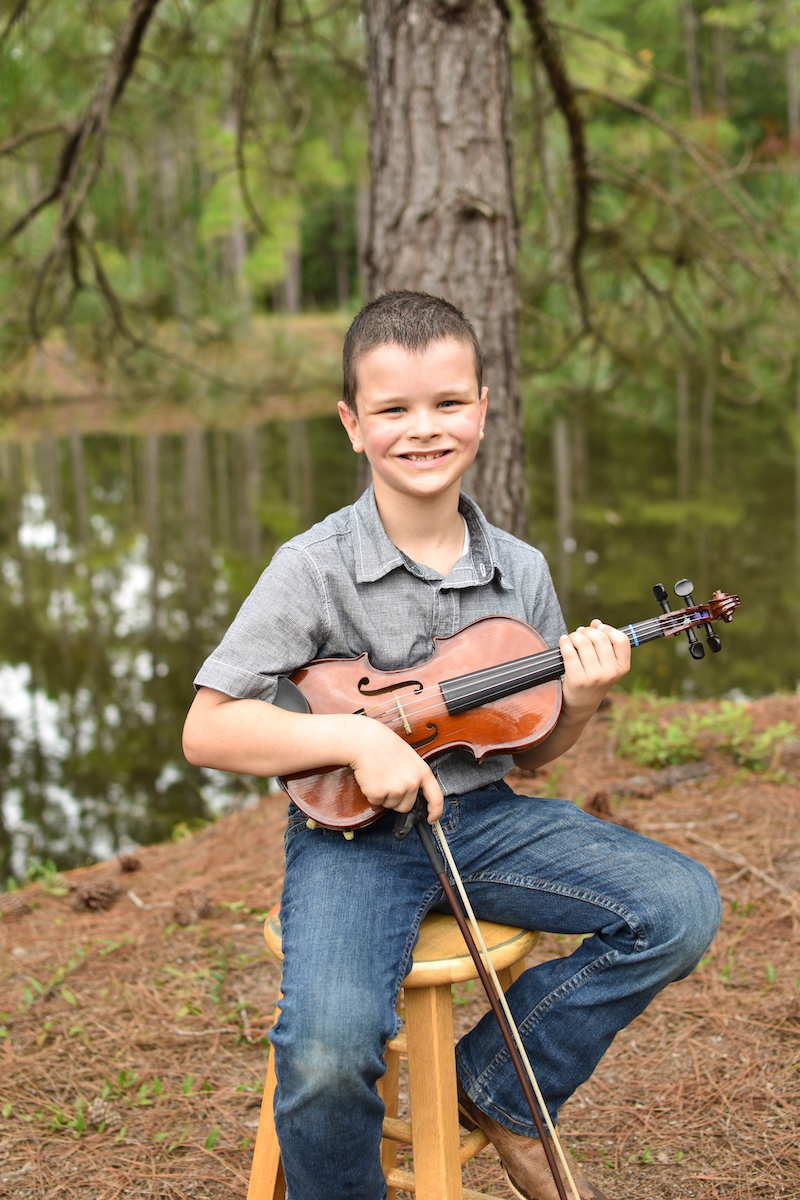 Levi Lindblom - 9
Levi is learning to play the banjo, fiddle, piano, and ukulele. He wants to have a deep bass voice when he grows up! When he's not doing his schoolwork, Levi has fun playing with his brothers and helping around the house. His boundless energy and excitement brings plenty of life to the band!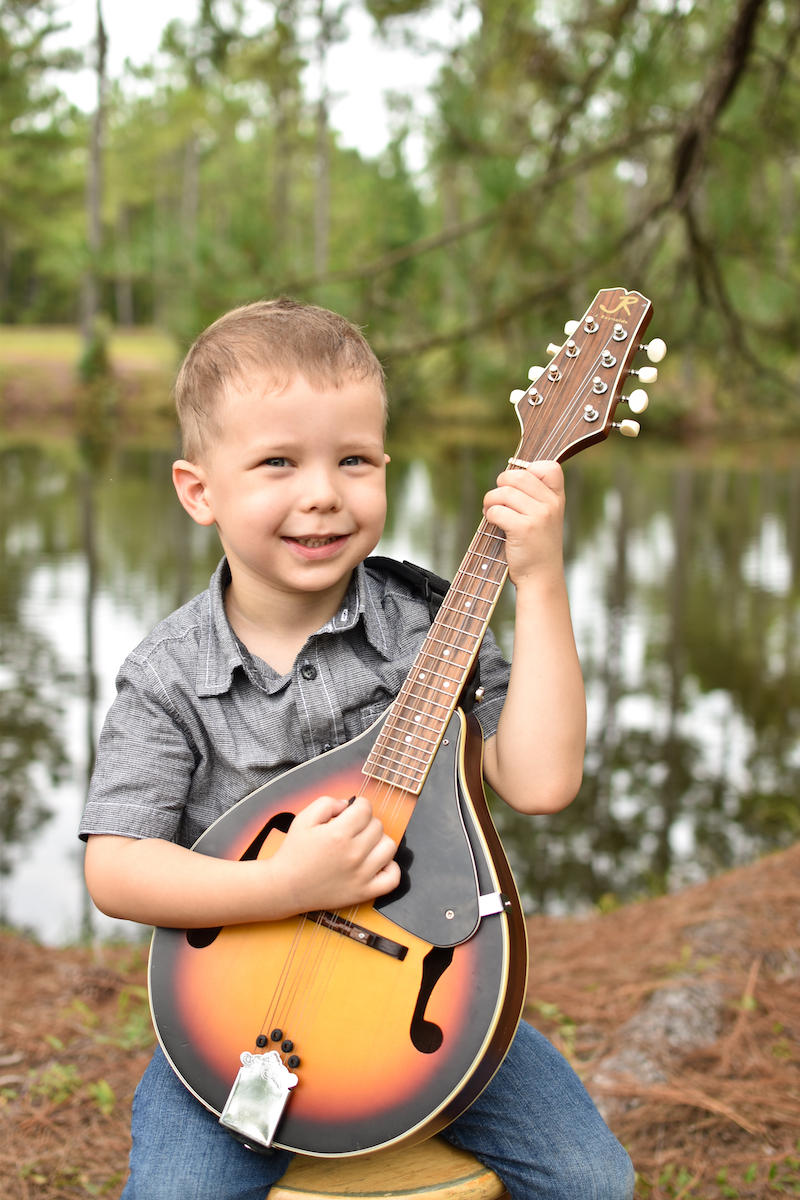 Leo Lindblom - 5
Leo, the youngest, always steals the show with his adorable stage presence! He is learning mandolin, banjo, fiddle, piano, and ukulele! He says he wants to play every bluegrass instrument when he gets older. It's easy to tell that Leo has been immersed in bluegrass all his life, as he can find the offbeat to a song quicker than the beat! Leo's favorite game is to dress up and give pretend bluegrass shows, and every raised surface he can find around the house becomes a stage!