New Music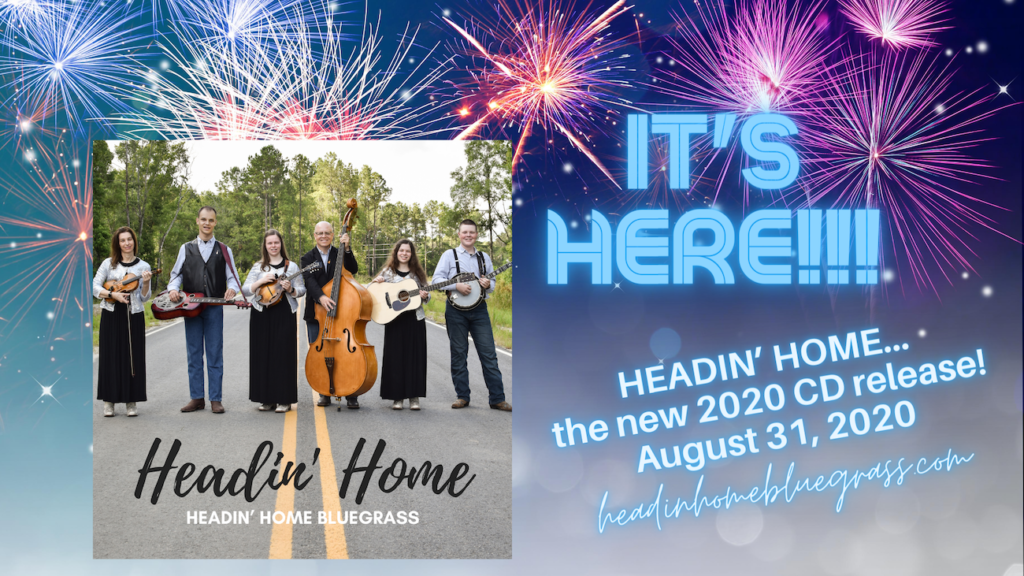 It's officially HERE: Headin' Home released today!
Hello, everyone!
It is with GREAT excitement and thankfulness that we announce our first album's release TODAY ~ August 31st, 2020!!!
As our debut release, Headin' Home features 12 tracks of hard-driving bluegrass with a heartfelt gospel message. Enjoy family harmonies, upbeat bluegrass picking, and stirring faith-filled lyrics – including 5 exciting originals!
The album is available in both Physical and Digital Download formats from our store, so you can choose your favorite way to listen! You can also find it across all streaming platforms worldwide.
Click here for a full list of the tracks on the CD, as well as to play a 20-second sample of each song. Click here to watch a promo video about the new release.
Thanks again to each of YOU for your love, friendship, and support! This is truly a dream come true and we're SO excited to share our music with you!!
Last but not least, if you're not on our email news-list, sign up now! It's the best way to stay in touch with us! We'll be playing several live shows in the next few weeks… hope to catch you at one of them!
Please share this news with everyone you know! 🙂 God bless you all!
–Headin' Home Bluegrass
Jon, Marina, Luke, Libby, Lucy, and Timothy Lindblom