Libby's Books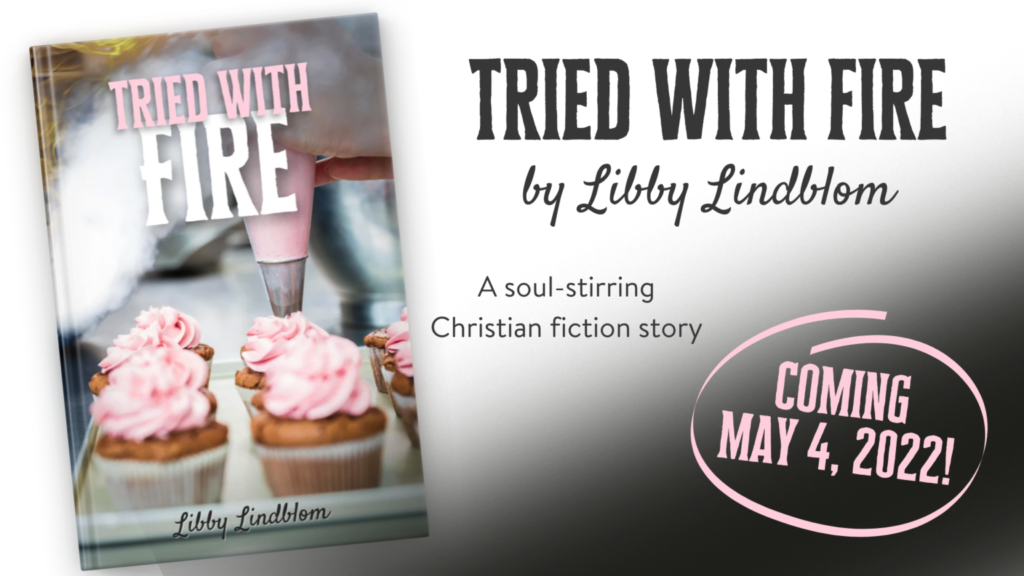 Check out Libby's new book, Tried With Fire!
Libby, our guitar player, has released her first book! Check it out and purchase your copy at her website, integrityebooks.com. It is available in both paper and digital formats. She can't wait for you to read it! 🙂
About the Story
Torn from her loving home at a young age, Leah Carson was forced to grow up in the cold, cruel environment of her grandparents' bakery in downtown Charlottesville, Virginia. What seems to outsiders like a delightfully sweet atmosphere is to Leah unending slavery for her money-driven grandpa, constant persecution for her Christian beliefs, and grinding days of stress and exhaustion in an atmosphere void of love. Added to Leah's burdens are those ever-haunting memories of the tragedies of the past. Will she ever gain any ground in her struggle to be a bright light for Christ and win the hard-hearted atheists around her?
This stirring and suspenseful story will grip your heart, lift your faith, and challenge your commitment as you share in Leah's tears, fears, and victories over her circumstances. A classic story of grit and grace, it will remind you that when life gets so tough you can hardly stand—kneel.
341 pages
Written in 2022
All preorders will be autographed
Is this a children's story? Not really, but all ages will find it enjoyable! Suggested reading comprehension level is 12+, although I've had readers of all different ages (children and adults) tell me they loved it. The main character is 19. Great for family read-alouds – or anyone looking for an exciting, thrilling story with a strong Christian message!