New Music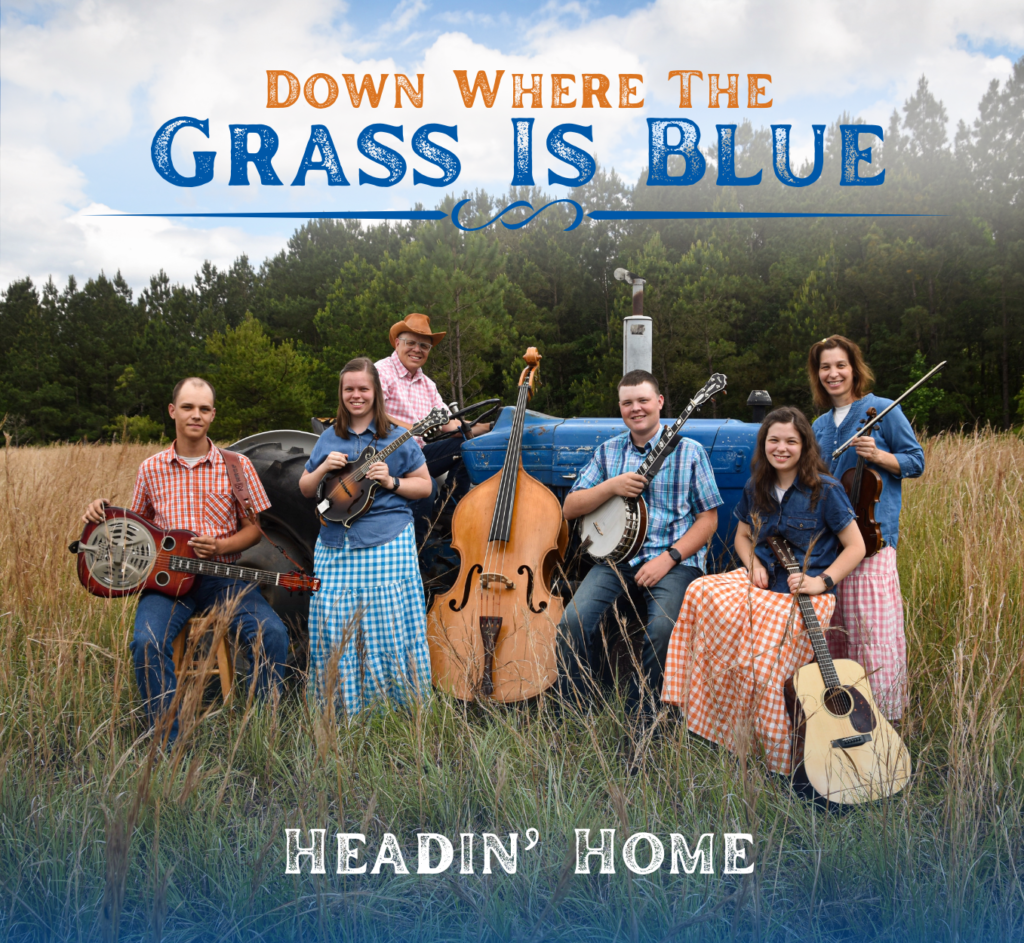 Announcing our NEW ALBUM!!! 🙌
Hey everyone! We're so excited to announce our brand new album, coming August 5th, 2022…
Down Where the Grass Is Blue!
As the sophomore release by Headin' Home, this 13-track project features polished and powerful bluegrass, tight vocals, and an exciting blend of original and traditional songs. Get a taste of the new music and watch the OFFICIAL VIDEO for "Singing With the Saints" below! ⬇
The full track list for the album is as follows (originals in italics)!
1. Singing With the Saints
2. Down Where the Grass Is Blue
3. On My Way Back to the Old Home
4. I Believe
5. Voice of My Savior
6. Pike County Breakdown
7. The Last Adam
8. Train 45
9. Such a Time As This
10. Dearest Friend
11. Y'all Come
12. How Great Thou Art
13. I'm Ready to Go
Credits:
– Jon Lindblom: Bass, Lead Vocal (3, 5, 8, 10, 13), Harmony Vocals
– Lucy Lindblom: Mandolin, Lead Vocal (2, 4, 7), Harmony Vocals
– Libby Lindblom: Guitar, Lead Vocal (1, 9, 11), Harmony Vocals
– Marina Lindblom: Fiddle, Harmony Vocals (7)
– Luke Lindblom: Dobro, Bass Vocals
– Timothy Lindblom: Banjo
– Produced by the Lindblom Family
– Engineered, Mixed, and Mastered by Steve Wilson
– Recorded at Bonfire Recording Studio in Piedmont, SC
And the biggest news … YOU CAN PREORDER NOW!!!
The official release date for the new album is August 5th, 2022 – but you can preorder it now on our website to receive a pre-release, autographed copy of the CD!
Note: If you've donated to our GoFundMe crowdfunding campaign for this project which we've had up online since last fall, you've already preordered! We are so thankful to the many generous friends who very kindly supported this project in its early stages!
As a very highly anticipated and long awaited accomplishment, this album is something we're so proud of and so excited to share with all of you! 🙌 Counting down the days till August 5!!
God bless you,
Headin' Home