Band News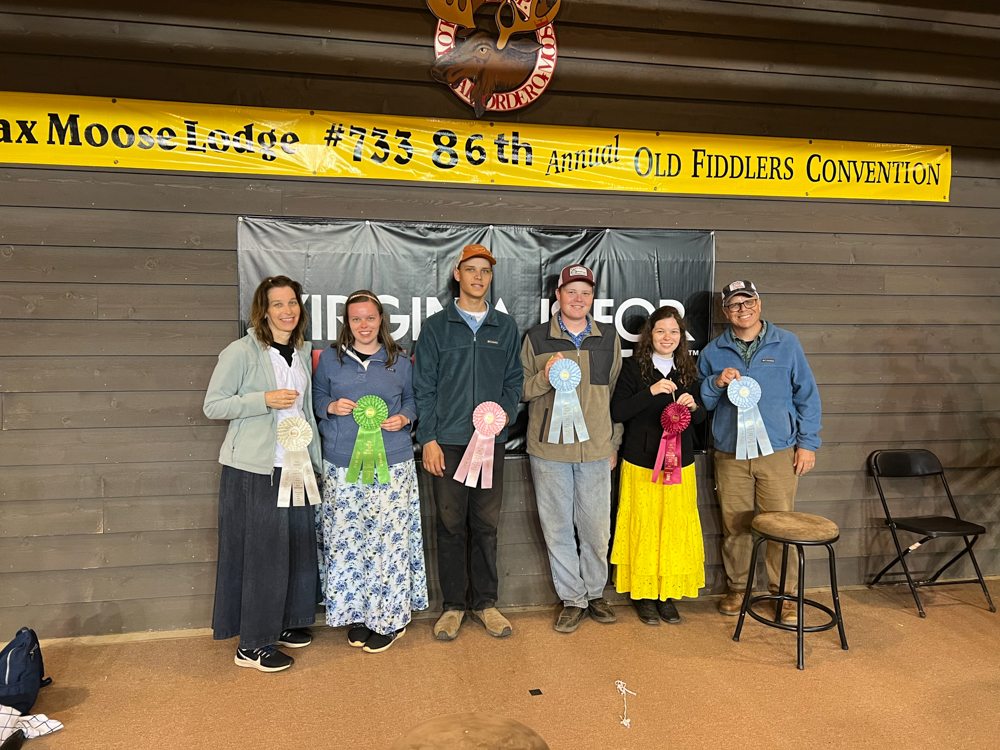 Cowboy Church Bluegrass & Gospel Festival This Saturday // Report From Galax!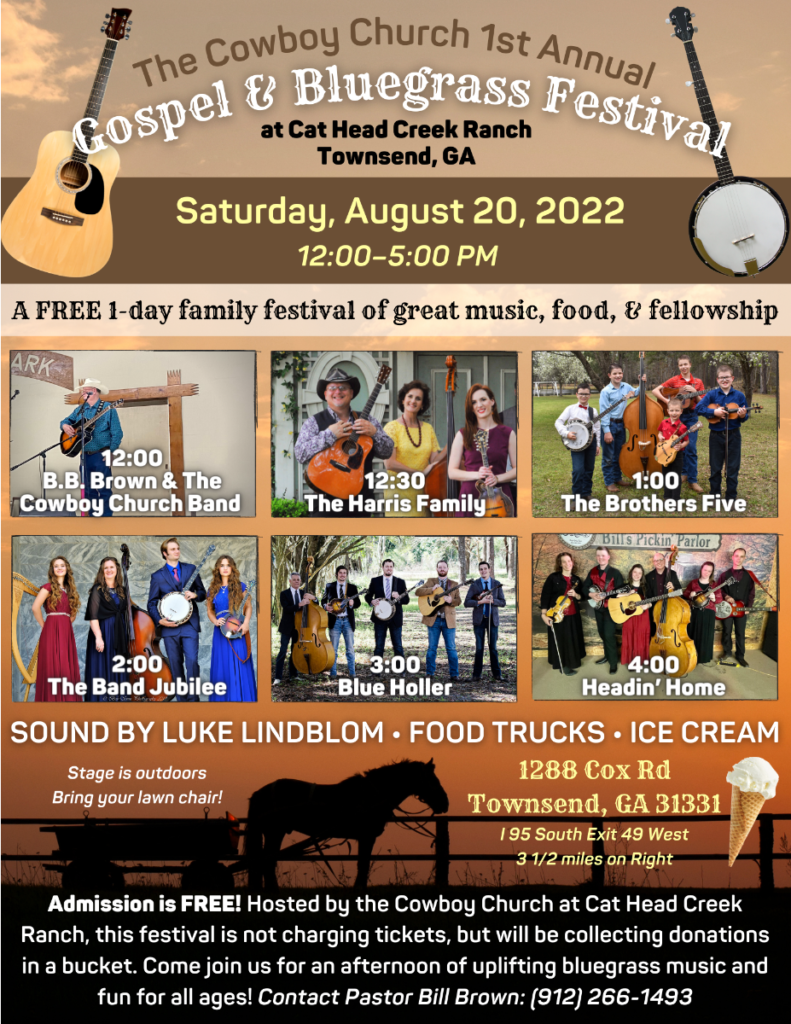 Hey y'all!
We're super excited to invite you to the event where we'll be playing this Saturday: The Cowboy Church 1st Annual Gospel & Bluegrass Festival in Townsend, GA! Held at the beautiful Cat Head Creek Ranch, this event is totally FREE! Donations will be collected. There'll be food trucks, ice cream, and some great bluegrass music –

• 12:00 – B.B. Brown & The Cowboy Church Band
• 12:30 – The Harris Family
• 1:00 – The Brothers Five
• 2:00 – The Band Jubilee
• 3:00 – Blue Holler
• 4:00 – Headin' Home

Luke will be running sound, so you can expect it to be top notch! The stage is outdoors and you can bring your own lawn chair. Event starts at 12:00 PM and runs till 5:00. Bring the whole family; bring your friends; bring everyone you know for this exciting single-day festival! Let's make their 1st annual event a BIG ONE! 😁
Get info & directions here!
---
Exciting news from Galax! 🎖
We just got back from a week-long trip to the 86th Annual Old Fiddlers Convention in Galax, VA – the largest and oldest fiddlers convention in the world! We had a great time enjoying all the mountain music in such a beautiful part of the country, jamming, competing, and being with friends! We received some exciting surprises at the awards ceremony Saturday night when every member of Headin' Home placed in their individual instrument category (no bass competition though! 😂) and our band also won a place! There are close to 100 competitors in many of the categories. So many incredible players up there; we're super thankful for all the fun we had!

• Libby – won 2nd place guitar
• Luke – won 4th place dobro
• Lucy – won 6th place mandolin
• Marina – won 9th place bluegrass fiddle
• Timothy – won 10th place bluegrass banjo
• Headin' Home – won 14th place bluegrass band

And also, on youth night (ages 15 and under), our younger boys received some prizes! 🥳

• Leo – won 2nd place youth mandolin
• Levi – won 4th place youth banjo
• The Brothers Five – won 3rd place youth band

Full winners list for 2022 can be found on the Galax website!
More videos can be found by searching 'Galax fiddlers convention' with our names on YouTube; we've uploaded most of our individual contest songs across our various channels for those who wish to see! 😄 We so appreciate all of your support, both those who came and those who cheered us on from afar! 🎶
---
New CD is OUT!
Our second album, Down Where the Grass Is Blue, was officially released August 5! Physical copies are available for order online, and you can also find the music on any streaming platform (Apple Music, Spotify, etc.)! Woohoo!! 🎉
Hope to see you soon! 🤗
-Headin' Home