Band News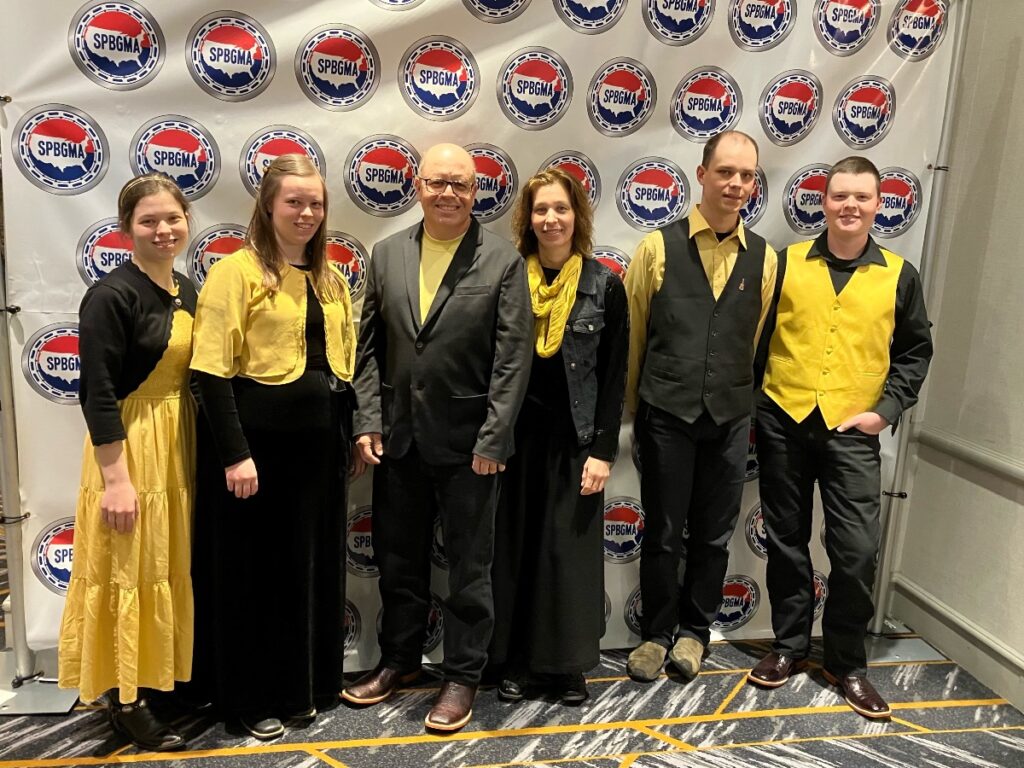 Headin' Home is the 6th place winner in the International Bluegrass Band Competition!
Howdy everyone!
We're just back from Nashville and so excited about the week full of music, blessings, and opportunities we enjoyed at the 2023 SPBGMA Convention! Our band showcased two times and also competed in the International Band Competition, making it to the finals and placing 6th! There were some really great bands and stiff competition this year; we had so much fun! 😃 Thanks to Linus for videoing all 3 rounds of the contest for us…
▶️ Round 1: Lonesome Pine / When I'm Knee Deep in Bluegrass
▶️ Round 2: Rusty Old Camper (original) / What a Day That Will Be
▶️ Round 3: Love of the Mountains / O Far Country / When the Saints Go Marching In
…and here's a few random pics from our trip to Nashville!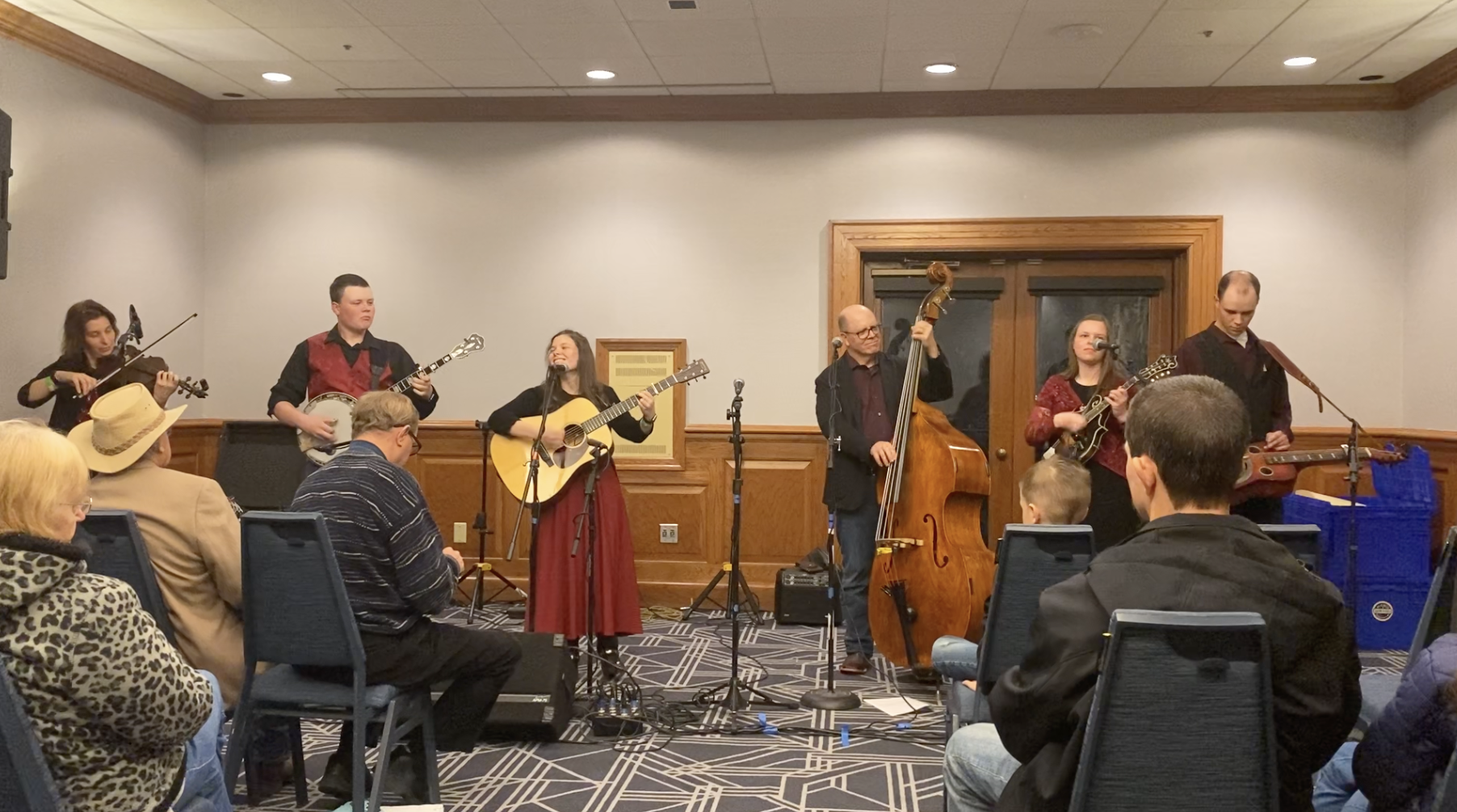 February Events 🎶
We want to tell y'all about a very special concert we have coming up Friday, February 24th, in Hilliard, FL. We will be playing a benefit concert for Matt Clark and his family, who are battling severe health challenges. Please help us bless and support this family, and tell everyone you know to come too! The concert is free of charge and donations will be collected for the Clark family. Location is Boulogne Holiness Church – time is 7:00 PM on the 24th.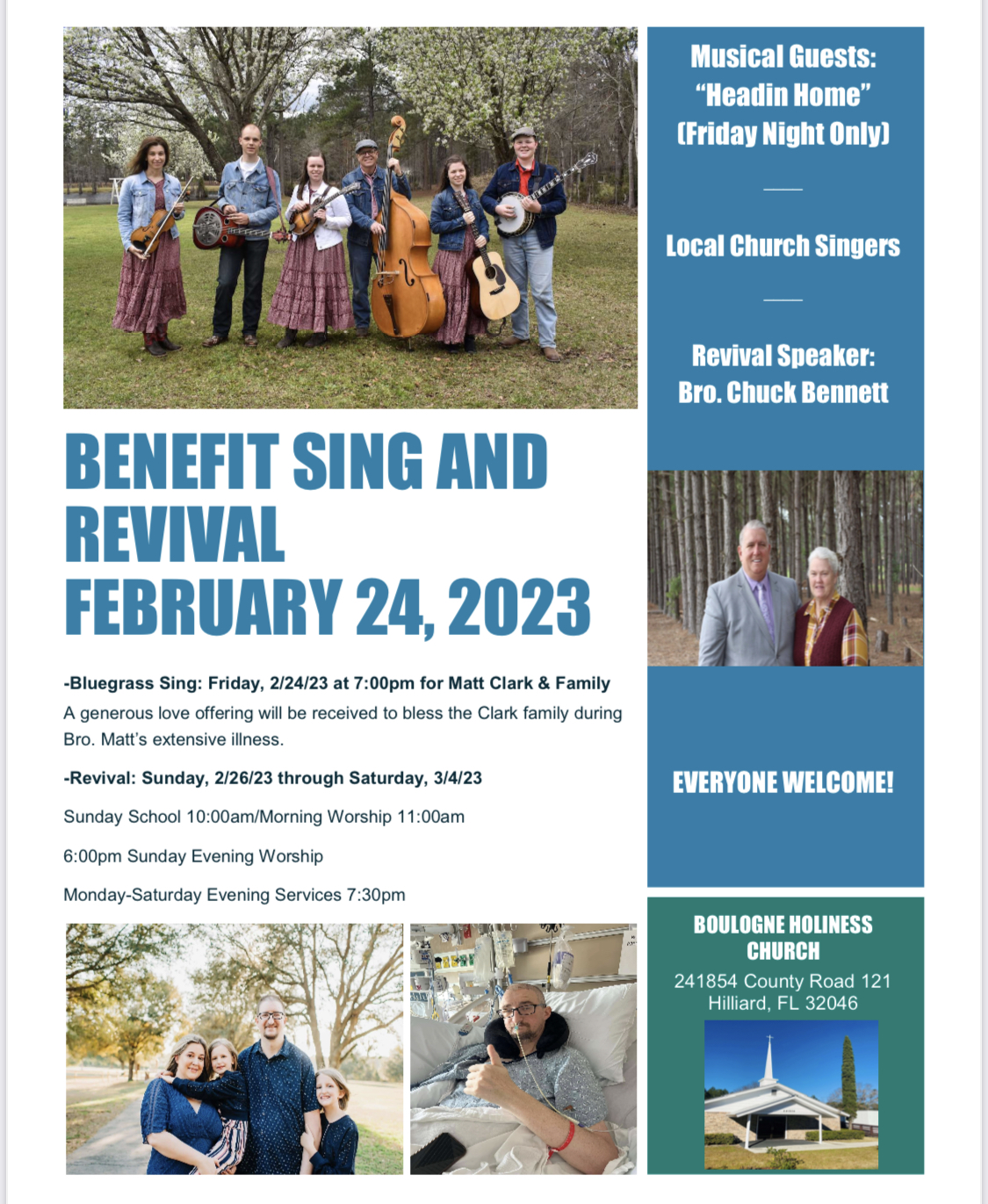 We'll also be performing at Holland Music Place in Baxley, GA on Saturday, February 25th at 6:30 PM! This is such a fun venue that serves great food too. Join us! 😊
New on the Calendar Since Last Update 🎊
We're excited to be playing at the Holiday Hills Bluegrass Festival in Laurel Hill, FL, May 5-6. Other performing bands are The Grascals, The Kody Norris Show, Blue Holler, and more! We'll be performing both Friday and Saturday.
We look forward to seeing each of you soon! We will be in Hoboken, GA for the Friends of Twin Oaks jam again this weekend! 🪕
God bless you,
-Headin' Home ❤️
Jon, Marina, Luke, Libby, Lucy, & Timothy Lindblom
Headin' Home Fest 2023 is November 9-12 in Swainsboro, GA! Get your tickets and campsites now at headinhomefest.com!
"Not unto us, O Lord, not unto us, but unto thy name give glory, for thy mercy, and for thy truth's sake."

Psalm 115:1
Subscribe to our mailing list to get this news delivered right to your email inbox! >