Headin' Home Fest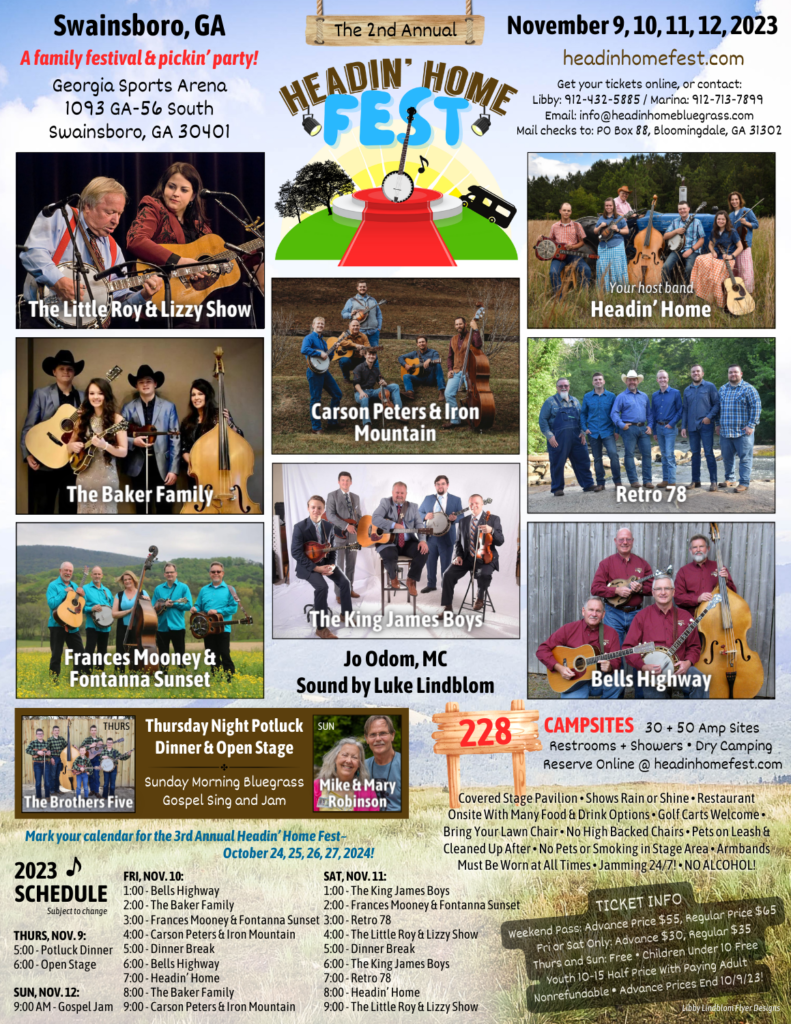 Announcing the Lineup for Headin' Home Fest 2023!
ANNOUNCING THE FULL LINEUP FOR THE 2ND ANNUAL HEADIN' HOME FEST — NOVEMBER 9-12, 2023 IN SWAINSBORO, GA! 🤩
The Little Roy & Lizzy Show
Carson Peters & Iron Mountain
Retro 78
The Baker Family
The King James Boys
Frances Mooney & Fontanna Sunset
Bells Highway
Your host band, Headin' Home
The full schedule of bands has been posted to our website, headinhomefest.com! Campsites are available at the Georgia Sports Arena in Swainsboro, site of our festival; and tickets are on sale for the special advance price! Make your reservations now! 😁
We can't wait to see you in November!
God bless you,
-Headin' Home ❤️
Jon, Marina, Luke, Libby, Lucy, & Timothy Lindblom
Subscribe to our mailing list to get this news delivered right to your email inbox! >