Headin' Home Fest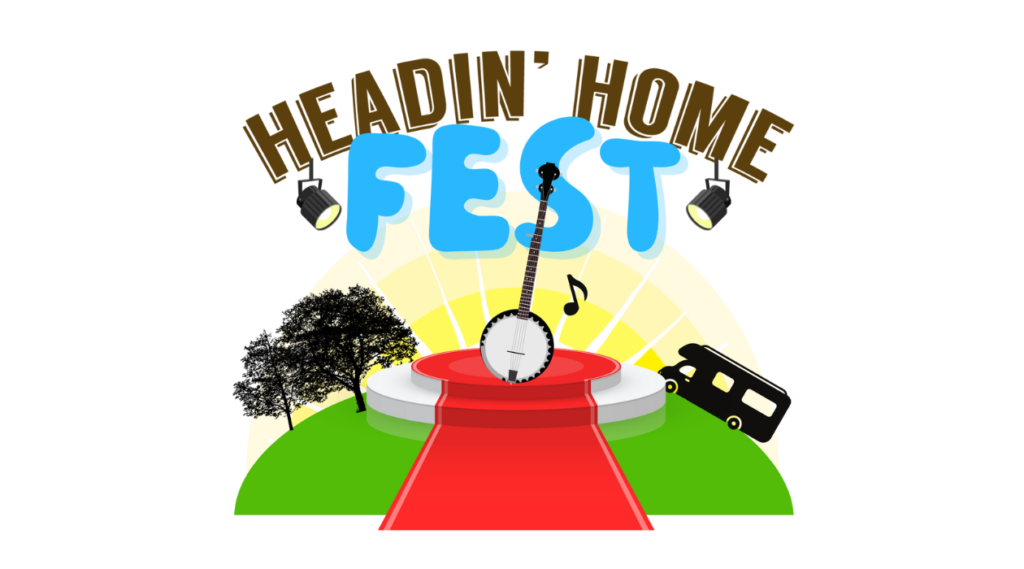 Headin' Home Fest ticket sale prices ending soon!
The 2nd Annual Headin' Home Fest – November 9, 10, 11, 12, 2023 – Georgia Sports Arena, 1093 GA-56 S, Swainsboro, GA 30401. Visit festival website!
If you haven't grabbed your Headin' Home Fest tickets yet, now is the time, as they're on sale for a special advance price that ends in just a few weeks! (One ticket is already included with any campsite purchase!) Children under 10 are free, and youth aged 10-15 are half price!
---
🚐 Reserve your campsite now!
The Georgia Sports Arena in Swainsboro, GA, home to our bluegrass festival this November, still has both 50- and 30-amp RV sites available! All sites have water and electric, and plenty of room for any size camper! Now is the time to reserve your campsite, so you can be sure you get one and choose a close one to the stage! With our online campground map, you can pick your site and reserve it yourself online!
The campground also features a huge covered stage pavilion, restrooms and shower house, onsite restaurant, and plenty of room for dry camping.
---
☎️ PREFER TO CALL? You can call Libby at 912-432-5885 to reserve your campsite and tickets over the phone. Feel free to text that number as well with any questions! 😄
🎻 Four days of top-notch, nationally touring bluegrass bands at Headin' Home Fest!
Headin' Home Fest 2023 will welcome to the stage The Little Roy & Lizzy Show, Carson Peters & Iron Mountain, The Baker Family, Retro 78, The King James Boys, Frances Mooney & Fontanna Sunset, Bells Highway, and your host band, Headin' Home. Thursday night will kick off the festival with an open stage and a potluck dinner! Sunday morning will feature a bluegrass gospel jam with Mike and Mary Robinson. There'll be tons of jamming, so bring your instrument along! 🪕
If you've already made your Headin' Home Fest reservations, tell a friend! This is a weekend not to be missed: 4 days of great bluegrass music and wholesome family entertainment in the beautiful, crisp south Georgia fall weather! Headin' Home Fest is a homecoming for the bluegrass family!
---